A Successful Scholarship Essay: 10 Best Tips for Writing a Top Paper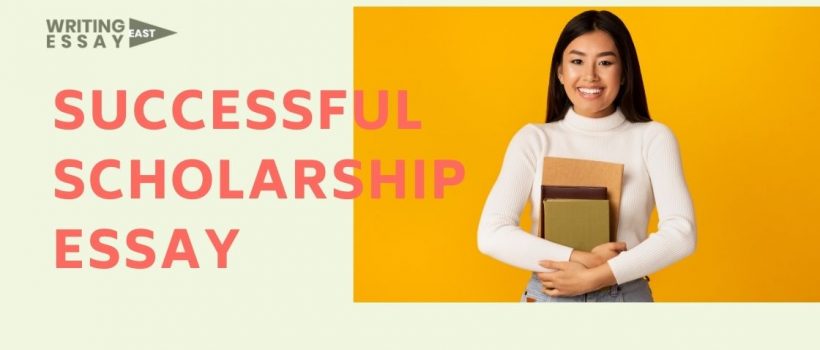 Many students face the issue when they have to write their very first scholarship essay. The importance of such an essay should not be ignored. When applying for scholarships, students face horrific competition. To be noticed and get dream scholarships, students should show why they should get one. That is why we have prepared tips to help you write a smart scholarship essay.
Highlight the unique features of yourself
Your very first task is the creation of your individual image. Focus on your strong qualities. They will become reasons why you are suitable for getting funding.
You have to tell a story about yourself, claiming how some events of your life made you suitable for studying, and why these features will be suitable for a scholarship.
The focus on the main theme
To make the task harder or simpler, you will get a question or a sentence that requires your opinion or position on some topic. For example, you can write about different societal events, which have led you to gain strong features that make you a leader.
Even more, leadership is a common topic that many students are discussing. Your main task is to prove it and use different unique points that make you a leader.
However, your focus has to remain on the main topic. This way, you can show your ability to express the benefits of cooperation with you, staying on the provided theme.
Show your passion
Your passion for getting new experiences is way too important for the team of examiners. This way, you have to show them that you have the ability to multitask and overcome different life issues.
You are even free to talk about different tragic events in your life which have hardened you and given you the experience that made you the leader you are.
Tell the story of overcoming difficulties and show them that you are not worried about having them. You are focused on achieving success and on hardening your character.
Inspect other works
To give judges the paper they would like to receive, you have to know what their goals are. Try reading previous essays to see how people represented themselves.
Also, you should inspect the documentation of the university, and its story, which would also help you find more points of contact.
Make them dive deep into your story
The creation of the proper "hook" is important. This way, you will make examiners read your work with attention.
For example, you can give them some controversial theses, which would let them realize your ability to discuss different topics.
Or else, you can give a quote that represents your story well and makes judges interested in it. You can even tell them that you are applying because you had a dream and express its combination with some real-life events. Make your "hook" interesting.
Count your words
Word limit is an important demand for the judging team. Strictly follow this rule to show your ability to express the most interesting story of your life, highlight all the needed features, and provide it with your creativity without creating some flood.
Create a plan
Before writing your essay, create a plan for it. This way, you will be able to create an extraordinary paper that would be outstanding among other papers.
You have to plan everything you would like to say. This way, you will be able to know in advance everything you are going to say, decide what style you are going to use, choose the tone of your essay, and create a proper structure.
Ethos, pathos, logos
Creating a structure requires you to use the triangle, which includes ethos, pathos, and logos.
Ethos is used for describing yourself, which is almost always required, using all your knowledge on the provided subject.
Pathos requires your imagination and thoughts on future events, which would be better with your intervention.
Logos is the way to provide different statistics or pieces of research to give additional thoughts about the provided topic.
Be realistic
Your main task is, to be honest with judges and give a realistic view of your application. This way, you will be able to provide all the information you want, creating a realistic image of your life, giving them the most certain portrait of you.
This approach will make your work specific and honest, while you will remain the most likely candidate to get the scholarship funding.
Revise your work
Check everything out and revise all the facts you have noticed. You do not have to be afraid to start everything over if you think you have a better idea.
However, you should find a way to take a fresh look at your work to see all the benefits and find some interesting facts to highlight.