The era of Technologies Calls for Different Learning and Teaching Methods

Social Media in Academic Society
Forming professional relationships is a crucial constituent of a successful academic career. With social media becoming a cornerstone of everyday life, the scientific community analyses and seeks new methods to forge connections and share knowledge. The idea of integrating technologies into the learning process has long been preoccupying the scholars' minds. Unfortunately, an early attempt to launch field-oriented websites like SciLinks, Epernicus, and 2collab failed. Perhaps, humans were not ready for such a progressive leap in 2007.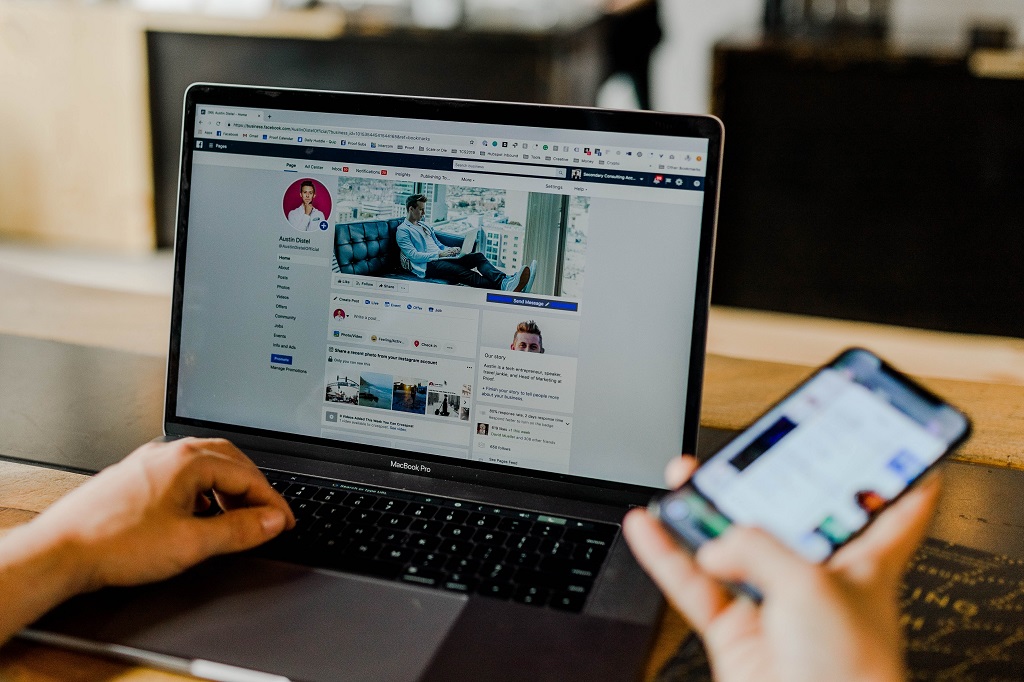 Scholarship Transformation
Nevertheless, the situation changed in a few years: the use of social media and scholarly collaboration networks skyrocketed (ResearchGate, Academia.edu, Mendeley, Twitter, etc.). Experts are now publishing and updating content about the conferences, articles on their accounts. In 2014, George Veletsianos issued a book 'Social Media in Academia: Networked Scholars', in which he examined the realities of online networks for scholarship and described the possible benefits and complications. The author wrote that science is about engaging with people, getting across discoveries in a more clear, concise, and specific way. He believed, with the help of a computer, professors could have a powerful impact on society, cocreate breakthroughs, and maximize productivity.
Virtual Bonds and Guidance
In 2011, Emmanuel Nnaemeka Nnadi, a Ph.D. student studying microbiology, required assistance with drug-resistant fungal pathogens. He didn't have the needed equipment and wasn't competent enough to conduct experiments. Therefore, he put up his profile on ResearchGate, sent out several e-mails, and started the lasting and fruitful co-operation with Italian geneticist Orazio Romeo. In 2013, Davis Stukus, a pediatric allergist, signed up for Twitter to debunk the common misconceptions and myths about allergic conditions. His audience grew from parents and patients to primary care clinicians, researchers, and other allergists. Not only did Dr. Stukus get recognition from his colleagues, but he also promoted findings, earned a national reputation, and groomed other physicians. The mentioned above two examples illustrate how social networks may be used to interact with other scholars or educate the public.
The Perks of the Social Networks
It wouldn't be an exaggeration to say that social media presents innumerable advantages for the academic society. Among them:
International collaboration. Scholars can deepen their expertise quickly and for free.
Closer relations. A lot of undergraduates aren't fond of Learning Management Systems (LMS) because of the format. If lecturers want to communicate with students, engage them in discussions, they should turn to popular platforms like Instagram.
Time-saving. Printing can carry on for months or even years. Meanwhile, posting an article takes seconds and is a great chance to introduce an inspiring idea.
Truth disclosure. Many users search for credible information and advice on the Internet. However, third parties often distort data and exploit vulnerable populations. Scientists can provide validated sources and destruct fakes.
Support. Researchers may advocate for any rightful cause and shape opinions.
One should bear in mind that these factors are not mutually exclusive and may complement each other.
Scientific Community Responds to the Challenges
Undoubtedly, social media poses a bunch of risks, such as hate comments and de-emphasis of academics' views. For instance, Professor Albert Ponce delivered a lecture on racism and got attacked with threats on Facebook. Nonetheless, the rewards outweigh the potential dangers. A recent study of 3000 participants revealed that 95% of them registered on some form of social media or SCNs for professional purposes. ResearchGate and Google Scholar were the platforms with the highest proportion of professional users. Furthermore, 50% of scientists confirmed to accessing Facebook for the teaching purposes on a daily basis.