Priscilla Chan and Her Story about The Most Ambitious Philanthropies Ever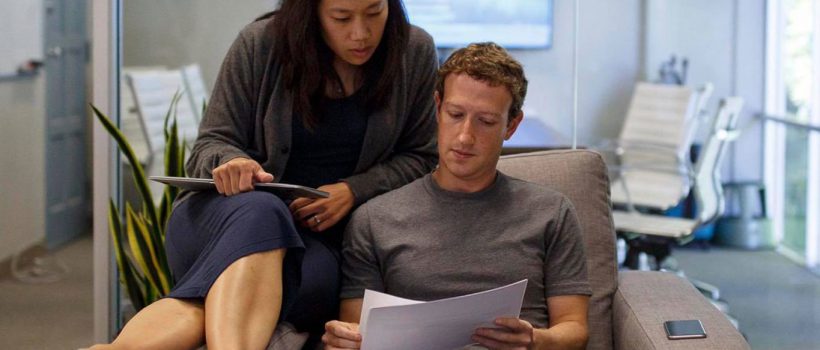 When Priscilla Chan was a 21-year-old Harvard student, she was working at extracurricular program for students from poor families. One day, one of those students disappeared for two days and when she came back, her front teeth were missing.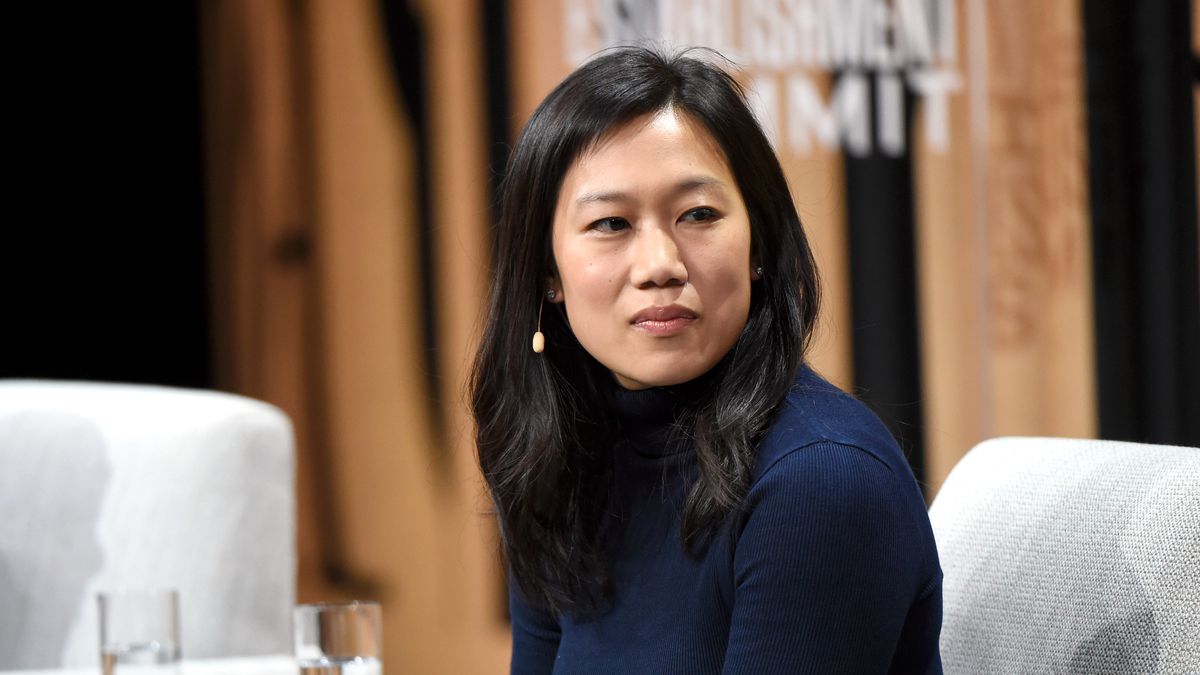 "I was shocked," said Chan after a decade to Sheryl Sandberg, a Facebook's COO. "What was that? Did somebody hit her? Did somebody helped her anyhow? And could I prevent this horrible situation?"
At this moment, Priscilla Chan realized that she wants to twist her fortune with medicine and education. She entered UCSF School of Medicine and after 10 years became a teacher and pediatrician. She has founded her own school and married Mark Zuckerberg. She is a mother of 1-year old daughter (with another child on the way) and an owner of the most popular dog on the web – a sheepdog called Beast.
However, about 18 months ago, Priscilla has added a new activity to her resume. Now, she is undertaking one of the most ambitious and large philanthropies ever.
Her husband and she created an investment company in 2015. Their aim is "advancing human potential and promoting equal opportunity." To put it clear, Zuckerberg and Chan are investing in such spheres as criminal justice system, medicine and education. Some of their actions are instant and have really fast impact. For example, this year they donated $3 million to a program that provides students with eye test and glasses.
Other ambitions can sound even fantastic. For example, Chan says that she aims to "cure all diseases" in her child's lifetime. She cooperates with medical organizations and invests millions to encourage researches and mapping every cell in human's organism. She also works on improving educational programs, doing everything to let students all over the country learn differently, considering their habits and individual needs.
To make their plans come true, Chan and Zuckerberg have already invested 99% of their Facebook income over their lives. Today, this is more than $60 billion.
Both Mark and Priscilla are absolutely involved in the organization. In addition to this activity, they are the main people at Facebook company, which is also a full-time job.
Chan is 32 now and she is the youngest and the most ambitious philanthropist in the world.
"All of us are more capable than we think or admit we are," she says in one of her interviews. "The best way is to use this power right now, not waiting for the moment we are ready. We are always ready. We need to act."
Mark and Priscilla started dating when they were students at Harvard. She met him at one of the college parties and Zuckerberg later assumed that this was his last college party. He has created a website "hot or not" and thought that this adventure will get him expelled.
"When I met her, I said: "They are going to kick me out in three days, so we need to go to a date as soon as possible," Zuckerberg recalls.
These two has been together all the time. They shared a presentation when announcing their $3 billion commitment to fight disease, held a company and travelled 30 U.S. states this year. They are dedicated to their mission and have amazing development plans.
Despite the fact that Chan is not an active decision-maker at Facebook, most sources believe that one of the largest companies in the world would not be what it is without Chan's influence on Mark.
"She literally is his compass, partner and a person he trusts," says Diane Tavenner, CEO of Summit Public Schools, a CZI partner. "Priscilla is an honest lady and she can give an advice or a feedback to all types of questions. Mark listens to her and respects her opinion no matter what. This is something everyone really needs."
Matt Cohler, an early Facebook employee and close friend of Chan and Zuckerberg, adds: "I bet that last 13 years of Mark's life were extraordinary due to Priscilla, who is more than his wife, but a partner, that shows great judgement to all his decisions and steps."
In some sense, Chan and Zuckerberg fit personality clichés. Mark is a builder of a large company, an engineer and a problem-solver, who had to teach himself to communicate with people. Chan is extremely smart, but absolutely social, emotional and empathetic. At least, these are conclusions made from the interviews, speeches and conversations with her friends, co-workers, business partners.
Being a first lady of Facebook and an owner of a large philanthropic organization, Chan doesn't draw too much attention to her personality. People learn about her and her actions mostly because of Zuckerberg. Her Facebook page contains less than 15 posts made during 4 years.
Chan's good friend and early Facebook investor Greylock's Reid Hoffman says: "Most people are assured that intelligent people are normally leaders and try to command and give law to everybody. But Priscilla is a hard worker – she just goes and gets the work done. She is smart and thoughtful."
Mark and Priscilla share most decisions in philanthropic organization, but Chan takes more everyday responsibilities. She improves investments and grants, leads the meetings and cooperates with the company staff three of four days a week. In a word, Chan dedicates a great amount of her time to this most important activity in her life.
When Chan is not at the organization, she actually works at primary school, which was founded by her and collaborates in 2016. The focus of this school is students' health care. Chan is a teacher and CEO, so she meets her colleges regularly and does everything to expand school's model to the whole American community.
The organization Chan runs is her first startup experience and her list of mentors and advisors is impressive. For example, Desmond-Hellmann, a person behind another big-time philanthropic foundation, speaks to Chan at least once a month.
He says, "Her organization is pretty much a startup, which means that there are specific questions one has to solve. How are you going to run the company? What is your governance? What are the key positions? What skills do you need? All you need are results and impact."
Chan's desire to make an impact can be traced to 1978, a suburb of Boston. This year her parents, Chinese living in Vietnam, had to leave the country because of the war. Dennis, Chan's father, came to Boston in 1978; Yvonne, Chan's mother, arrived to New York this year. They were family friends since childhood in Vietnam and reconnected in America.
At that time, Chan's parents had to work hard in a Chinese restaurant, so she and her two sisters were raised by grandparents. Chan says that her first memory is of trying to help your grandmother to wash the dishes, while her mother was in a hospital, giving birth to her younger sister Elaine. Priscilla was 2 years old at that moment.
At high school, Chan was a captain of a tennis team and was a robotics team member. In 2003, she entered Harvard and was the first person in her family to become a college student. As a daughter of Vietnamese refugees without high education, Chan claims that it was a miracle for her to become a Harvard student.
Both Chan and Zuckerberg say that they got so far in their success not only because they worked hard and were very ambitious, but because they were lucky enough.
During his Harvard commencement address in May, Zuckerberg says, "If I had to go to an average job and earn money to support my family instead of learning how to code, if I didn't know that everything will be fine if Facebook fails, I wouldn't be standing here right now. To be honest, we all know how much lucky we were to reach this point of our lives."
Therefore, Chan's and Mark's efforts are aimed at spreading luck around a lot more people, especially children.
Their organization invests in an educational program known as "personalized learning". This program allows every child to learn in his/her own pace. Moreover, Chan is concerned by a necessity to change a traditional equation model and blend students' schoolwork with health care.
As a doctor and a teacher, Chan knows what happens to students when they don't have necessary healthcare and support at home. It is really hard to become a successful student, when you need to visit a doctor all the time.
"Children cannot concentrate on learning because there are so many issues on their minds – they are hungry, tired or feel sick. School is the last thing they think about," Chan says.
This is why Chan and Zuckerberg are ready to pay their millions and help children.
Diane Tavenner says, "Both of them think that this money doesn't actually belong to them, they are just stewards and they are rich just because they were lucky to get into a certain place. So they feel that they are responsible and obliged by this position to the entire world."
Believe it or not, but an opportunity to give away your money requires years of hard work.