Personal Statement Writing: Tips on Composition and Content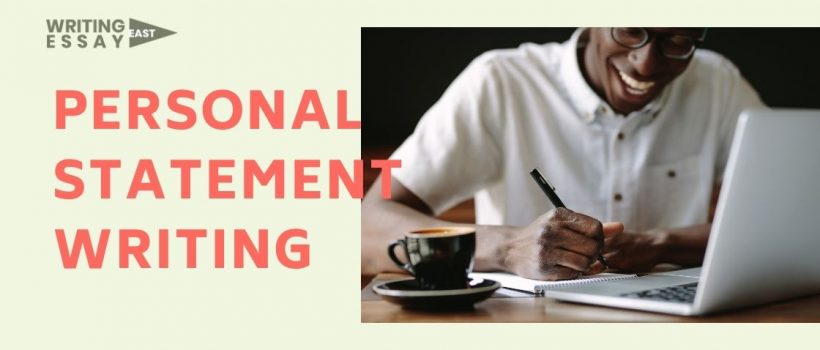 Here you represent your skills and competencies and connect them with your already gained experience. All of these serves to achieve the main goal – to distinguish your personality among other candidates and admit, to the committee, that you are a qualified and competitive applicant.
What to include
A personal statement is a way to tell your own story. Usually not a very long paper, it is supposed to describe your personality and previous life experience and promote your application for the chosen program. A personal statement is not an academic essay. Use this essay to fully explain your interests by describing both academic and extracurricular. Since it is your personal story, you may mention whatever is related to your motivation in this program or university. You may recall specific challenges or backgrounds that shaped your personality, describe certain cases that pushed you to this decision or use any other stories, which specify, why you apply to this program and this profession. 
By this paper, you aim to grab the committee's attention. Do not afraid to catch their interest with the very first sentence. You may begin with an anecdote or any bright statement. It should be a short, saucy phrase that comes to the notice immediately. As for anecdotes or personal short jokes, you might put them in the text as well, but use them reasonably, do not over-indulge them – a couple of examples are quite enough.
Writing a personal statement will probably require some time to complete. Take your time to think over what you are going into the paper, describe and explain your experience profoundly, with depth and reflections. Do not treat your statements and examples broadly.
Things to avoid in the Personal Statement
Although the personal statement does not imply a very specific structure to follow, there are several things, which may spoil the impression. First of all, do not write a personal statement as another way of CV. There is no need in recounting every experience you had. You should not mention the experience, which does not correspond with the context of your paper as well. You'd better choose one meaningful case and explain your interest and motivation through it. Secondly, remember that this paper is about you. So, do not give much attention to your paper about someone, who is not. Finally, pay attention to the language. Avoid using clichés and unclear phrases. At the same time, do not try to be over-creative, too nice, or dramatic. Do not go beyond the word limit. Respect the time of the committee members and keep in mind that people rarely read the long texts up to the end.
Tips that improve Personal Statement
Here we are going to discuss some tips, that will help you to write a good personal statement. One of them is to write as if you talk to someone personally. You may include some personal specific details, which will illustrate your example so that the reader can see the picture brighter and clearer. But use all the examples and pieces of evidence to the point. Be ready to explain clearly each of them, why it is important and relevant to you. The reader will not seek the hidden meaning between the lines. Remember also to use clear, simple language, avoiding passive voice. Do not overload the text with the pronoun "I" as well. If there are many consequent sentences with "I", it is better to rewrite them.
 It will take some time to complete the winning personal statement. Do not put writing to the very last minute, since you may draft a number of them in the final variant. Even though you complete the main draft, you will need some time to make revisions and correct various grammar and spelling errors, typos, sentence flaws, etc. Perhaps, you will need someone to revise it for you to see, how coherent, catchy and authentic the content is.
Conclusion
We understand that writing a personal statement might be a nervous task since it is a very significant part of the admission process. You may find yourself stuck, not knowing how to start it. It is common, just give yourself time and take the tips above to follow. Remember, you do not need to start writing a draft from the beginning. You may unblock your writing process by completing the middle or even ending part. Start with what you find the easiest to writhe at that moment, and then proceed to the harder parts. Of course, there are plenty of sample papers on the Internet. It is totally up to you to consul them, but remember – this paper is about your personality and your experience, therefore should be written sincerely and has your authentic voice inside.