15 Useful Websites and Apps for Online Writing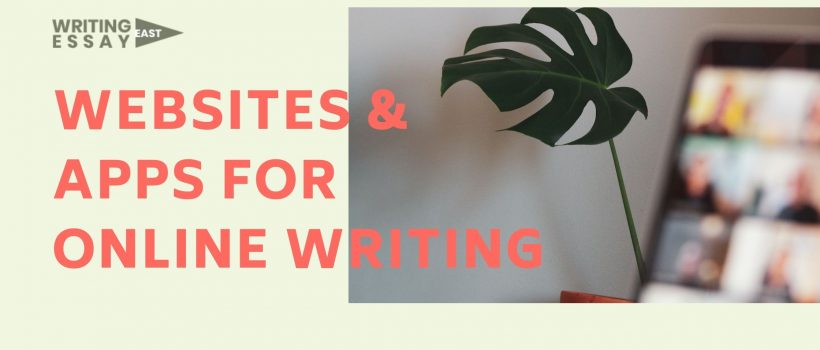 Creative writing can't be complete without the use of specials tools. Whether it comes to grammatical accuracy or content originality, you will need some objective opinion. Luckily, the market is filled with resources that help you become a better essay writer. Let's check some of them!
1. Commaful
Academic writing can become easier with the feedback from teachers, professors, editors, and even bestselling authors. Commaful serves as an online community where you can find ideas for your essay, research study, or capstone project. You can also get a second opinion of your piece of work there. This is why its format happens to be perfect for storytelling.
2. Wattpad
Before you start writing your piece of work, you may need a couple of good samples. This is something you can find at Wattpad, a great library of stories. Compared to Commaful, the local audience is considerably bigger. Thus, you can get a rating for your work and rate other user's work yourself. So, if you provide worthy content, you will definitely get a lot of readers. In fact, you can get some nice publishing deals from posting on Wattpad.
3. Medium
Medium is a perfect place to post your writing, whether it comes to fiction or non-fiction articles. You can find sub-communities for different types of works. Although these communities are quite small, they are active enough to provide the reasonable feedback. Even if you don't build a huge audience on Medium, you will still get some good piece of advice.
4. LitLift
LitLift is a great online application for fiction writers. It aims to help you write, structure, and share your stories with others. Once you open an account, you will have access to the whole bunch of customizable resources: plot lines, character sketches, idea generators, and much more!
5. FictionPress
If you're looking for a feedback on your own piece of work, you can join FictionPress. By letting other people review your essay or article, you will find a second opinion on possible corrections. By uploading your work for free, you let other people leave a score and comment on it. Don't take the critical suggestions personally. Instead, consider them for making possible improvements. If you want to check some content written by other writers, you can explore an archive of self-published short stories, fiction, and poetry.
6. Smashwords
Romance happens to be the most popular genre. Smashwords has more than enough stories of this genre, being sold for money. If you are a book author who is looking for a potential buyer, you should consider registering at Smashwords. What's good is that you don't need to go through a tiresome registration procedure like at Amazon. If you are interested in buying some books or stories, you will have a collection of over half a million works. Meanwhile, 80k of works can be accessed without an extra charge.
7. Archive of our Own
The go-to fanfiction website is a perfect place for those who write fanfiction. With millions of readers and writers involved, this community is super busy. By hitting or missing, users can evaluate each other's works. Compared to other writing resources, Archive of Our Own features mature and aggressive content. Thus, it's not suitable for academic purposes.
8. Fanfiction.net
Fanfiction.net is the largest fanfiction archive after Archive of Our Own. With the same functional concept, it offers a slightly smaller collection of works. At the same time, some of its fandoms like fanfiction are incredibly active. If you step into Fanfiction with the "right" content, you will get a lot of followers.
9. Quotev
If you are looking for a teen-oriented resource, look no further than Quotev. It offers a lot of fun quizzes, short stories, fanfiction, and many more. This resource is marked with a fun atmosphere where you can catch readers' attention. As for a feedback, it won't be super professional. After all, young adults are not that efficient in making detailed comments.
10. Tumblr
While it can't be viewed as a writing site, Tumblr works perfectly for fanfiction and fiction writers. It actually works as a hub of culture that you can tap into. If people like your content, they can re-share it with others. Fandoms happen to be a crucial element of Tumblr. With the right tags, you can determine your visibility for the local audience.
11. WritersCafe
Being one of the oldest writing resources, WritersCafe doesn't need an introduction. It features fun writing contests, which are loved by readers and writers all over the world. People use WritersCafe to share short stories, poetry, and articles. They do it to get the feedback from other users.
12. Booksie
This old-fashions resource for online writing attracts a lot of talented writers. With multiple novels, short stories, and poems in its collection, Booksie serves as a hub with sample works and a showroom for writers. This is why the site has contests and tools to support writers.
13. RoyalRoad
RoyalRoad is a novel and fanfiction resource with an active community. Local users are friendly enough to share their opinion on your work or even collaborate with you on your book cover. Some stories collect millions of views, while others remain totally ignored. So, it's up to you what kind of content you are about to upload here. By the way, the local forum is a great place to discuss some writing nuances.
14. The Young Writers Society
If you need support as a new writer, consider joining The Young Writers Society. This site has a semi-active forum where readers and writers can collaborate and share their thoughts. If you need fresh ideas for your story, you will find a lot of content here. Thanks to a well-established forum, you can get in a direct contact with other members.
15. FanStory
If sharing your works for free doesn't seem so interesting, you should try some alternative options offered by FanStory. This resource allows you to join short fiction contests to earn some cash prizes. To make things even more engaging, FanFiction has a live ranking system along with daily writing prompts. The resource grows pretty fast, so it already has a loyal audience.
New resources for online writing keep popping up. Thus, you have more than enough options to share your work with readers and other writers. With the above-mentioned websites, you can get a second opinion before you make your work see the world. After all, it's not such a bad idea.