Features of Application Letter or Resume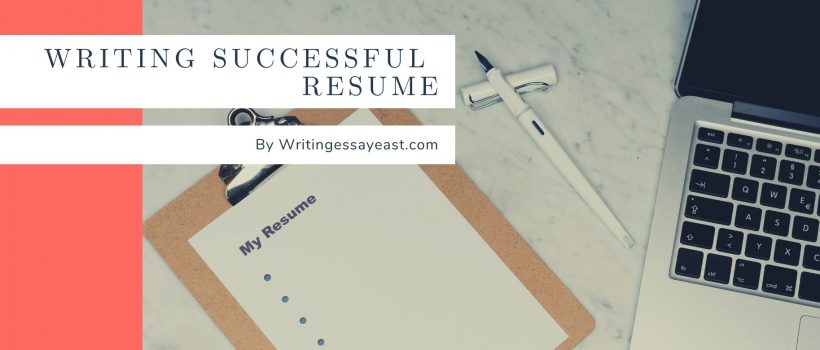 Writing Successful Application Letter or Resume
Application letter and resume – your tickets to a successful career. Probably, even with poorly written documents, you can find your way in life, but it is more challenging to do. We suggest you increase the chances of finding your dream job by following the simple rules of writing letters with applications and resumes.
Who Are You Writing These Documents For?
By sending resumes to different companies, you will find a job more likely. But this does not mean that you should send the same letters with applications. Each time you should adapt the document based on the following points:
What is this company? Is it old or new? Pay attention to the official site, how conservatively it is designed? Or vice versa, the company, in every possible way, shows its non-standard approach to business. Keep this in mind!
What kind of specialist is the company looking for? The list of requirements for the candidate is your roadmap. Analyze the queries and determine what competencies you already have – focus on this.
Who is responsible for recruitment? If you can find out the identity of this person, consider that you have done half the work. Look on social networks or try to ask friends. If you find out what kind of person he is, what qualities he appreciates in specialists, you can take this into account when writing letters with applications and resumes.
How to Emphasize Your Strengths
The employer is not looking for a robot with a data set, but a person who performs certain functions. Therefore, not only your experience and knowledge are important, but also how you state them.
Most HR directors and business owners say that they form the image of the applicant even before the interview, just by reading the resume. It is the resume that creates the first impression of you. Therefore, it is important to prepare this document carefully.
The employer wants to see that you:
meet the requirements for a candidate for this position
have enough knowledge and skills
you can improve the work of the company and develop it
Therefore, filling out an application letter or resume, you must convince your future boss that you are this particular person.
Look for The Right Wording
The same fact can be described in different ways. But you remember that you need to look for exactly the format that the employer needs.
For example, you are a PR manager who developed a strategy for promoting a new brand. The fact that you are familiar with this work will be interesting only if you are applying for a starting position. But if you need more, then it's important to complete this story:
write what exactly you did (came up with the name of the new brand, formulated positioning, prescribed communication channels, and so on)
tell about the results of the implementation of the strategy
on this example, let your employer understand your strengths (creativity or a systematic approach to solving problems)
Golden Rule – Request Leads to an Argument
As a result of reading your resume, the employer should see the answers to all his questions. Namely – confirmation that you are fully qualified for this position. You have a trump card – you know about the request. Therefore, prepare the evidence that you have all the knowledge and skills that are required in a job.
For example, if you see that a potential employee must have experience in managing a team, you do not write "I have experience in managing a team," but rather specify how many people were in your submission, what was the interaction system. If you can boast of any achievements, do it. Modesty rarely helps to find a well-paid job!
Resume Design
When you try to tell about yourself in a better light, it is also important how you talk about it. So, make sure your documents are easy to read.
1. Use a structure. There is no one clear rule on how to write a resume correctly. Therefore, build on the needs of the company and your capabilities. If you do not have rich experience, you can state all the facts in chronological order. If you are a star in your sphere and have well-known cases, then start with them. But choosing a specific logical sequence for your resume, follow it.
2. Use visual markup. Divide the text into paragraphs, use lists, fill out the information in a table. Your task is not to complicate, but to simplify the perception of the text. Do everything so that the employer has as few questions as possible.
3. Write briefly. Appreciate the time of your future employer, try to articulate your thoughts as clearly as possible. Avoid complicated sentence designs, passive collaterals. Try to place your resume in no more than two pages if you already have work experience, and on one page if you are a student.