Essential Tips on How to Write Literature Review?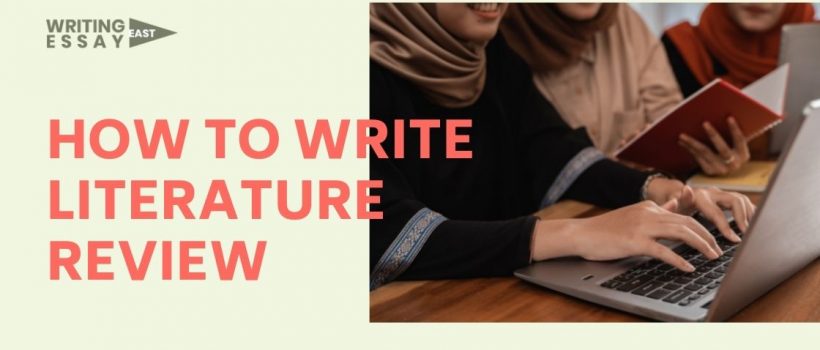 The literature review is a broad net of study with gaps and joints made of theories. You are the spider that weaves it with the purpose to catch inspiring ideas and make the web denser to collect more. In other words, you explore available studies to list unsolved problems. Then, you choose the one to work with in your paper, being sure you won't duplicate anyone's finding.
How To Read a Scientific Paper
Since all research papers are written by almost similar rules, pay attention to the following details for writing a research paper:
thesis, theories, hypotheses;
graphics, references, and their quality;
the convenience of the methodology used;
the logic of arguments;
possible biases, misinterpretations;
the role of results for the scientific community.
Types of Literature Analysis Briefly Explained
The boundaries between types of reviews are pretty obscure, so you can combine them. Pick the leading style that suits you the most from the list below. Then search for a good sample you can refer to while writing.
Historical
In historical review, you begin from the first theories ever. You show their evolution year by year until reaching their modern form we're used to. Use this type to indicate the age of your branch along with problems that have been concerning researchers at all times.
Integrative and Systematic
Researchers often confuse them. However, a systematic review is much more targeted than integrative. Use the first one if you have a certain question, and the second one to bring a new view on existing concepts.
Theoretical
Theoretical type reviews the canvas of theories and hypotheses. It explores the way social processes (e.g., economics, emancipation, militarization) crosswalk with science. Also, along with argumentative analysis, it swipes off old concepts that cannot explain up-to-date findings.
Argumentative
An argumentative review is supposed to destroy established viewpoints and encourage the community to develop new theories. If you love discussions, think about trying this format.
Methodological
The name itself tells this review is about the ways of collecting and processing data. As a result, you know what benefits and limitations each methodology of your field provides.
Insert Your Opinion
In fact, your goal is to represent the tendencies of the subject in a neutral tone. However, there is a chance for you to share personal thoughts in the introduction and conclusion. The first is when you decide which topic is the most promising to develop in your research. The second is when you measure the extent to which the subject is studied.
The literature review gathers your thoughts together. It gives an order to the informational mass ever known on the topic. Using it, you can concentrate on research without wasting much time on references.