Essay Sample: Nursing Journal
Nursing Journal
While establishing a basis for hands-on nursing skills within this position I feel it prudent to discuss the manner in which my nursing manager approaches the team. They are forthright and encouraging in their practice. I have noticed that communicating clearly and are quick to resolve confusion when they are aware it is happening.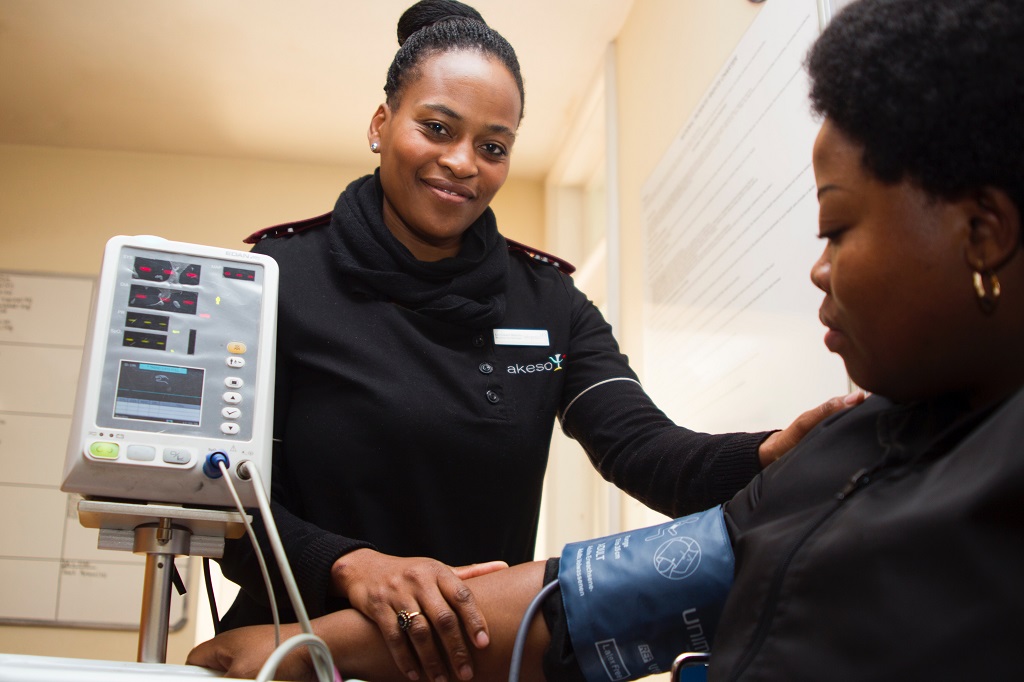 The nursing manager provides the entire team with support and guidance regarding our specific roles and goals that must be met based on our work together and independently. I feel I have learned a great deal from the nursing manager and I will continue to hone these skills as I continue my education. Some things we have discussed include the role of the nursing manager in a clinical setting, as well as different forms of staffing to avoid conflict in the workplace. I feel the experience is aiding me more than I originally thought it would and I look forward to learning more as I continue.
Practicum Activities Reflection
The experience, overall, has been enlightening and shown me how to progress as a leader in a clinical setting. It is important to me that I am shadowing a leader who understands the service they are providing, as I wish to emulate those same skills in the future. Maintaining my position within this team has been trying at times, but the nursing manager overseeing our clinical is patient and understanding of the conflict. They lead based on the services they provide and want us to do the same. This leadership in the name of service is similar to transformational leadership I have been under in previous positions. I see it working within the group, and I see it working with patients. It is inspiring to be a part of a team headed by a leader who understands there is power in their position, but only the power to do good. Our leader does not hold their authority over us like a weapon. Rather, they use it to empower and inspire us to be better and strive to deliver the greatest quality care with the utmost level of respect. Learning the various processes and duties I will be expected to endure has been made easier by this presence in our group and I am excited to see what the coming days and weeks bring in terms of leadership-related revelations and techniques I may begin utilizing myself.
Application of Leadership
The power I have in my place of work is limited at best. As I am learning many processes and guidelines I will be expected to adhere to I am gaining confidence but am still not prepared to lead in the capacity that a nursing manager does. I have been provided with opportunities to assert myself and my own leadership skills, but they have been limited. One such occasion I was able to take charge, using what I had learned previously regarding PT feedback. Familiar with the process I observed different approaches to solving work-related challenges and effectively assess the staff performance. It felt good to contribute in any way, but it felt better to see I was able to take what I had learned and contribute it in a real or meaningful way. I saw that my preceptor was pleased with my progress, which afforded me more motivation to do it in the future.
One other such instance wherein I was able to flex my leadership muscle included discussing "Keep Safe," protocols. Some peers were struggling with remembering all protocols, and when to implement them. I found the process easy to understand and was happy to help those around me while implementing other necessary factors and elements into the process. It was perhaps more important to me that I was able to lead in this instance. While feedback is imperative to a successful work environment it cannot keep people safe. Feedback is for after something has already happened and it would be a terrible tragedy if an assessment included a lack of ability to follow safety protocol. It was at this point I felt most useful and began to understand how my nursing manager approached the supposed power which accompanied leadership. I was helping. There was power in leading others toward a more positive outcome because I was aiding in avoiding a negative outcome.
As a result of this exchange, my assumed power in the workplace was established. Though small and meek at this time, I know I am capable of assuming a role of responsibility and support in the workplace and I hope to continue building that sense of stability for those around me. Like my current manager, I do not wish to use any power or leadership for manipulation or to be an authoritarian. I only seek to guide and feel I am in the best place to learn how to do just that. In the future, I will not be so quiet, particularly when I know I am capable of providing the information and instruction necessary to potentially streamline services and avoid potential disasters.
Practicum Project Preparation
I would prefer my practicum to be experiential in nature. This is serving me well now and in the healthcare industry, one can never have too much experience. Regarding leadership in this capacity, I already know I need more experience in using my voice and taking command of various situations. For this situation I would prefer to be in a position of leadership not so that I may apply what I have learned in class, but what I have observed. I have made many observations regarding the leadership I see around me as well as what I am directly exposed to. In so doing I have found many leaders to fall short of their duties, as well as what may be necessary to ensure a cohesive team effort concerning patient care.
In the medical field, leadership can be everything. In times of chaos, many of us look to authority for guidance. I am unprepared to lead in a crisis situation and want to be proficient at it when the day comes that I am who people are looking to. Ideally, this experience would be found under my preceptor, as I see they are one of the most skilled leaders available to me at this time. In essence, by what I have described I am receiving my experiential practicum right now as I make these observations and take small steps in order to address any leadership opportunities when they arise. I am comfortable in this atmosphere, which helps aid in my attempts. That is precisely why I must seek a practicum with another person in another atmosphere; building these skills in a place I am comfortable is important but it is also important I am prepared at a moment's notice, no matter the situation or environment, to lead.
My future practicum experience would ideally revolve around leadership in a quality assurance capacity. We have discussed quality assurance throughout my current curriculum and want to be of services based on the standard medical guidelines. I would prefer that my practicum also involve servant leadership styles. I appreciate that it goes against traditional authority when necessary and in the interest of what needs to be done at that time. I have the greatest respect for all manner of authority but have learned throughout my life that different situations call for different leadership and it will be useful for me to be experienced in a variety of situations wherein servant leadership may be beneficial.
Gaining necessary leadership skills throughout my practicum is the obvious focus, but I also hope to learn how to work better in a team and assess my team's talents and resources to best assign them to positions or duties. Working as a leader demands I must understand how a team works. This would be beneficial not only in my work but my life. If I am able to understand numerous team dynamics it will help my manage conflict, resolve or even avoid potential problems, and ensure our workspace is happy and capable of providing safety in the healthcare process. As such, my ultimate goals are to become a better-rounded caregiver who is able to oversee the care of multiple patients and teams while still addressing my own personal duties.
Leadership Reflection
One of the more interesting things I learned from Servant Leadership regarded the difference between power and authority in terms of headship. It was interesting to address the subtle nuances in which power is used for the purpose of good or bad. The examination of power through the lens of authority was enlightening in that I was able to better understand why some seek certain forms of power and what they seek to do with that power (Servant Leadership – The Issue of Power, 2016). I do not seek power, rather I seek to help and in no uncertain terms that means I must navigate my way to a sense of power that is not ruled by authority, but by what I am willing to do for others. It contains elements of transformational leadership in that this form also often defies traditional leadership protocols (Goleman, 2017). This adaptable form of leadership leads to a sense of power which can contribute to a longer and healthier career for nurses, while also ensuring the safety and compassion provided to the patient will remain untouched.
Another element of the document I found interesting included the concept of a servant. The intertwining of being a servant and a leader, or having any sense of authority and power meant a lot and provided a basis for me to make several connections with my faith and my actions. Everything I do or am able to provide is in the service of others. The humility mentioned was also a concept I had thought of but was not able to verbalize. I view humility and integrity in the same way and hope to show these same values through my work. The respect paid to patients and doing what I say when I will are all crucial elements in healthcare and it is my duty as a Christian, as well as a nurse, to be everything I can be for those who need me. I plan to act that way in all avenues of my life, as I am not just a servant to my patients, but to all around me. It is important to make the distinction, in this case, between acting as a servant and servitude. I am not indebted to any person, nor do I essentially owe anybody anything. It is simply that as a human, and a follower of my faith, I need to understand each of these elements needs to be addressed and exercised based on who I want to be as a whole, not only as a nurse.
References
Contino, D. (2004). Leadership Competencies: Knowledge, Skills, and Aptitudes Nurses Need to Lead Organizations Effectively. Critical Care Nurse, 52-64.
Goleman, D. (2017). Leadership That Gets Results . Cambridge: Harvard Business Press.
Servant Leadership – The Issue of Power. (2016). Retrieved from Grand Canyon University: https://lc.gcumedia.com/nur670/servant-leadership/v2.1/documents/transcript.pdf