Academic Email Writing Tips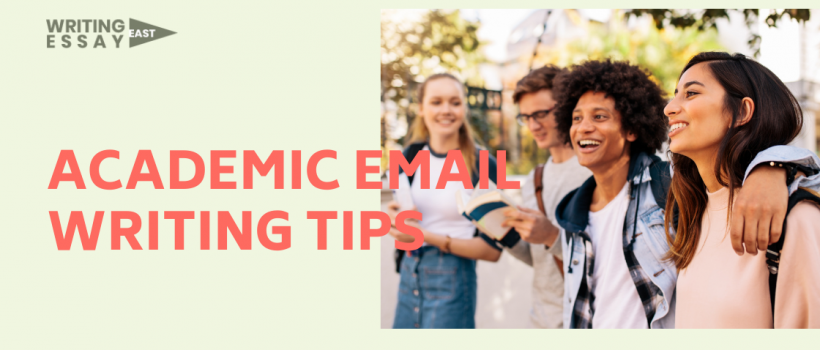 When writing an email to your professor, it is crucial to follow specific rules. Here are some writing tips on how to create a great academic email.
Tips for better academic email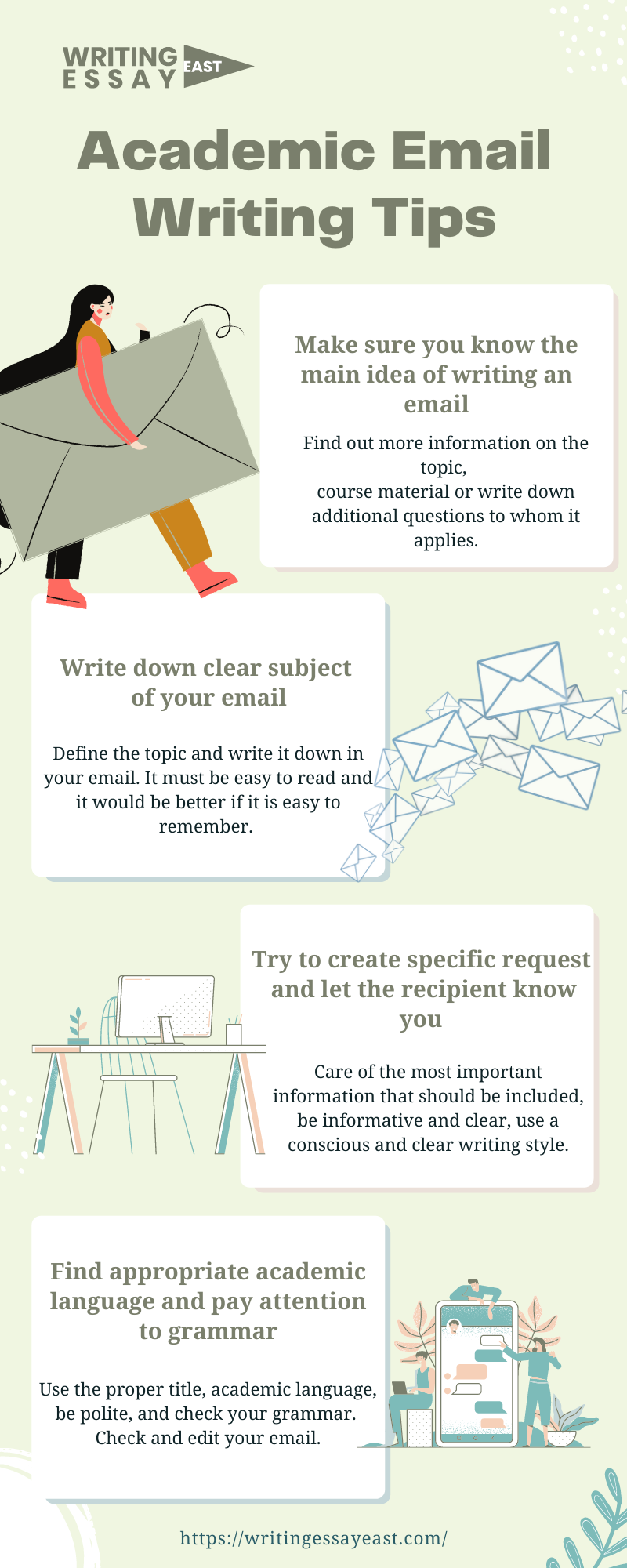 Every academic email should include:
The clear and specific subject line so that the recipient can immediately understand what you're writing about. It should also be easy to read.
Something like "Dear Professor…" would suit well.
Grammatically right sentences.
Some type of closing signature, such as "Sincerely" or your name and surname.
If you are about to miss class due to athletic competition or something like that, notify the teacher about that in advance. If you have already missed class due to illness, explain the reason for your absence without explicit details and suggest a plan for catching up. The class website can help you find the most up-to-date information about the class you missed. Moreover, you can turn to your classmates, who will explain some details on missed or future assignments. Speaking of email with the recommendation request, try to send them at least two weeks in advance.
This email should contain all the information that the professor needs to know about the program, its submission, and deadlines. Make sure to express your gratitude for helping you out and dedicating the professor's precious time to you. Also include the benefits and experiences you will get from participating in this program. Hopefully, these simple tips will help you write academic email correctly to your professor next time.